Assembly
I offer a full assembly service for garden sheds across the Auckland, Waikato and Coromande areas, I may also travel outside these areas for an extra cost. I am an expert assembler that is trained and qualified, and I will assemble the kitset shed at your place. I have standard prices for standard shed models on clear, level & even sites, custom sheds can be quoted for you.
I will only work with quality NZ made sheds, I do not organise assembly for Chinese imported sheds, as they are usually too light and flimsy.
Assembly Site Requirements
Clear & Level Sites:
I want your shed to be perfect! So, I need shrubs, tree roots & other material to be removed from the shed site so I can get your shed assembled as quickly as possible.
Also if the ground or floor is not level it becomes difficult or impossible to fit the shed roof correctly and often doors will not open/close properly due to the walls being twisted out of shape by the un-level floor.
Clear Surface
The site for the shed must be clear of any objects, rubbish, plants or other materials that will interfere with the assembly of the shed.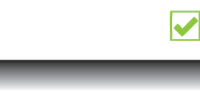 Level Surface
The area in which the shed is to go, needs to be flat & level. The surface needs to be stable. There is to be no slope, no compressions or variances in the surface


Can your assemblers level my site?
Yes, our assemblers are trained to be able to prepare a site for a shed to be built on. You will need to get a site visit & measure for the extra work needed.


I will then provide you with a quote to prepare and level the site prior to having your Garden Shed Installed.
There is a range of different options for levelling a site;
Space required around site for assembly.
To allow me to do the best job that I can I will require at least 500mm around all four sides. If your shed is to be built under a deck or a pre-existing structure I will require there to be at least 500mm of clearance above the highest point of the roof.
Please let me know if your site does not have the required space, I can resolve most issues if I know about them.
Assembly Guarantee
My work is guaranteed. If there is an assembly issue I will come back and fix it, free of charge. There are some instances where I will not accept responsibility for problems, these include:
Where the manufacturer has supplied incorrect, insufficient or faulty parts.
Where the customer has not provided a clear and level site, or square concrete pad.
Where the shed has not been secured after assembly and it blows away or falls over.
Where the siting of the shed has changed and the shed may have been moved in a way that causes damage to the assembly.
Where foliage causes blockages in the spouting, and the roof leaks as a result of this.
Where the shed is not being used fit for purpose.
I will not accept any liability arising from loss or damage sustained by any carriers.
No claim for damage will be recognized unless submitted within (5) days of completion of the assembly in writing.
The purchaser will be responsible for the covering and securing of all materials on site against weather, damage and/or theft.
The siting of the shed is the property owner's responsibility.